Complete Solutions to Recover Deleted Emails From Outlook 2016,2013,2010
Summary: Want to know How to recover deleted emails from Outlook? If yes, you landed on the right article. It's common that many of us accidentally delete our important files in Outlook. We often try several ways and techniques to restore our permanently deleted email files from Outlook, but it does not always work. By reading out this article, you will get to know methods by which you can retrieve emails in Outlook.
FAQ:
I work in a firm that uses Outlook as their default email client, I mistakenly deleted some of my email folders and even do not have a backup of the folder. Can I restore my deleted emails in Outlook office 365?
My office 365 emails got deleted accidentally, Please assist with a solution to restore my deleted items and file data.
Can I Recover Deleted Emails From Outlook Without File Backup?:
Yes, even if you don't have a backup of your data files, it is still possible to recover deleted files in an Outlook account. There are some ways that can help you retrieve your deleted emails from Outlook 2016,2013,2010. Reading out the blog you will get to know solution that are 100% working for such situations. Go through the blog carefully to avoid mistakes while performing the methods to restore mails from Outlook.
How Recover Permanently Deleted Emails From Outlook?:
To follow the methods to recover deleted items in an Outlook account, you need to fulfill some of the conditions for conducting the solution and so, there are some cases where retrieving deleted mails files is not possible. Now, Let's discuss the scenarios where retrieving emails from Outlook is impossible.
Situations Where Deleted Emails in Outlook can not be Recovered:
Over 30 days passed after deleting emails.
Cleared the Recoverable item folder in Outlook.
No access to eDiscovery or Enterprises license.
If you are stuck with these cases, then restoring data files from Outlook manually is not possible. Now, let's start with the solutions to get backup lost emails in Outlook.
Recover Emails in Outlook Through Deleted Item Folder:
Using this method you are able to restore lost messages of Outlook office 365. Follow the procedure to do so.
Condition: Less than 30 days of removal as the deleted files get removed from the "Deleted Items" folder after 30 days.
Undo Outlook deleted data:
Open MS Outlook >> go to the "Deleted Items Folder".
In that trash folder you will find all your deleted emails.
For restoring your deleted items back in Outlook, click on "Restore".
You can select single or multiple emails as per your requirement.
On desktop:
Run Outlook >> "Deleted Item Folder".
Right click on the files you want to recover and select the "Move" option >> "Other Folder".
Select the folder from the window and click "OK".
Note: There is no option of bulk email retrieving, therefore, you need to perform the procedure for every individual email.
The question arises, "How to recover emails from Outlook more than 30 days?" if it's been more than 30 days of deleting emails, there's still a way by which you can get back your deleted email data to Outlook. Follow the steps below:
Recoverable Items Option to Recover Permanently Deleted Outlook Emails:
Follow the following steps to begin the process:
Open Outlook and go to "Deleted Items".
Click on the "Recover Item deleted from this folder" link.
Select files you need to get back and press the "Restore" button.
Recover Outlook Deleted Emails by Native Backup:
"Netive Backup" is initially meant for other things, but can be useful in restoring deleted Outlook data. This article cover up two ways to do so:
Archive folder
eDiscovery
The Auto-Archive function lets you move your old emails to the archive folder. So, if Auto-Archive is enabled then, you can retrieve your deleted Outlook data files.
How to Recover Deleted Emails in Outlook Using Archive Folder:
Access MS Outlook and tap on "Archive".
Now, proceed with selecting multiple or single files fulfilling your needs.
After choosing the files click on "Move" >> "inbox"(or any other folder).
All your emails are now retrieve to the selected folder.
Recover Deleted Outlook Email Data Using eDiscovery:
Note: This feature is only available for Office 365 Enterprises subscribers.
Follow the steps for restoring emails from Office 365:
Open office 365 and select "Admin" from "Settings".
Tap on the "Show all to expand" option >> click on "Security and Complain".
Now, navigate the mouse to "Exchange" by scrolling down.
Go to "Permissions" and select "Admin Role".
Select "Discovery Management" from the Drop Down menu then, click on "Edit".
Click on "Members" >> "Plus(+)".
A new window is open now, select your name and "Add" >> "OK".
Re-sign with your account again.
Move to "Exchange admin center >> "Complain Management" >> "in place eDiscovery and hold".
Provide deleted emails address to the search box by choosing "Specific mailboxes" >> "Add a mailbox" >> "Next".
Then, go to "in place Hold" and tap on "finish".
Again, visit "in place eDiscovery and Hold" select the created list and click "Export to PST file".
"eDiscovery PST Export Tool" will open. Click on "Browse" and hit "Start" after providing the location to save .pst files.
Following this process you downloaded your mails in pst file format. To recover Emails to Outlook, visit "Open & Export" >> "Open Outlook Data File" >> click "OK" once you get your .pst files.
Right click on the file you want and tap on "Move" and select the folder you want to move in.
The process to recover lost Outlook email files is complete now.
Well, precautions are better than cure, there are several situations in which you lose your emails unwillingly and thus, keeping a backup for your Outlook account is a great idea. Let's get to know about the method to backup MS Outlook emails and data.
Best Solution to Backup Outlook Account Email Files: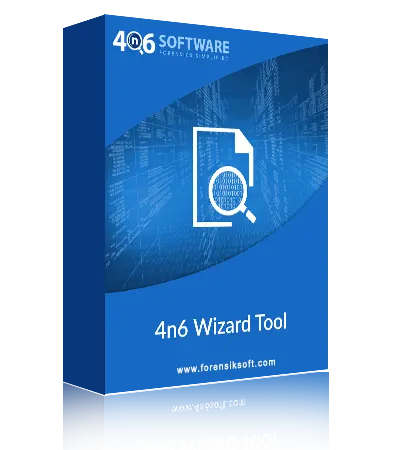 As an Outlook user myself, I regularly backup my email data, for which I use the 4n6 Outlook Backup Tool. The tool not only lets me take a backup of my files and folder but helps me out with a lot more. This automated software is a complete loaded feature tool that helps users with different tasks, some of the features are as follows:
Tool Key Features:
Backup all Outlook email data with attachments by one click.
Extraction option for extracting email address, email attachments, phone numbers and other.
Maintains properties when creating outlook backup.
Capable to backup multiple outlook mailboxes at once.
Preview all file data such as email content, header, hex values, etc.
Few Last Lines:
The article provides solutions to "How to recover deleted emails from Outlook 2016,2013,2010?". Moreover, to avoid these situations use the above mentioned tool to backup your Outlook account data in a safe and secure manner.